SUNBURN (PART 1)
In this collection I approach my early memories from a current perspective, reanalyzing and sorting through the emotional intricacies of my family, home, and self. These cycles of memory are essential to my work, creating connections between my past and present selves and their perceptions of happiness. My work explores the duality and nuance associated with the ideas of home and comfort and the ways in which the environment of a home can provide insight into complex interfamilial dynamics. I am interested in creating caricatures of family members, greatly exaggerating elements of their personal style and creating a sense of playful bravado with their actions. Characters fish, swim, and nap onstage, preserving idiosyncratic family folklore while embracing the haziness of fading memories.
These photos were taken as part of a collaboration between Maryland Institute College of Art's (MICA) Multimedia Event curriculum with that of their Photo Studio Lighting course.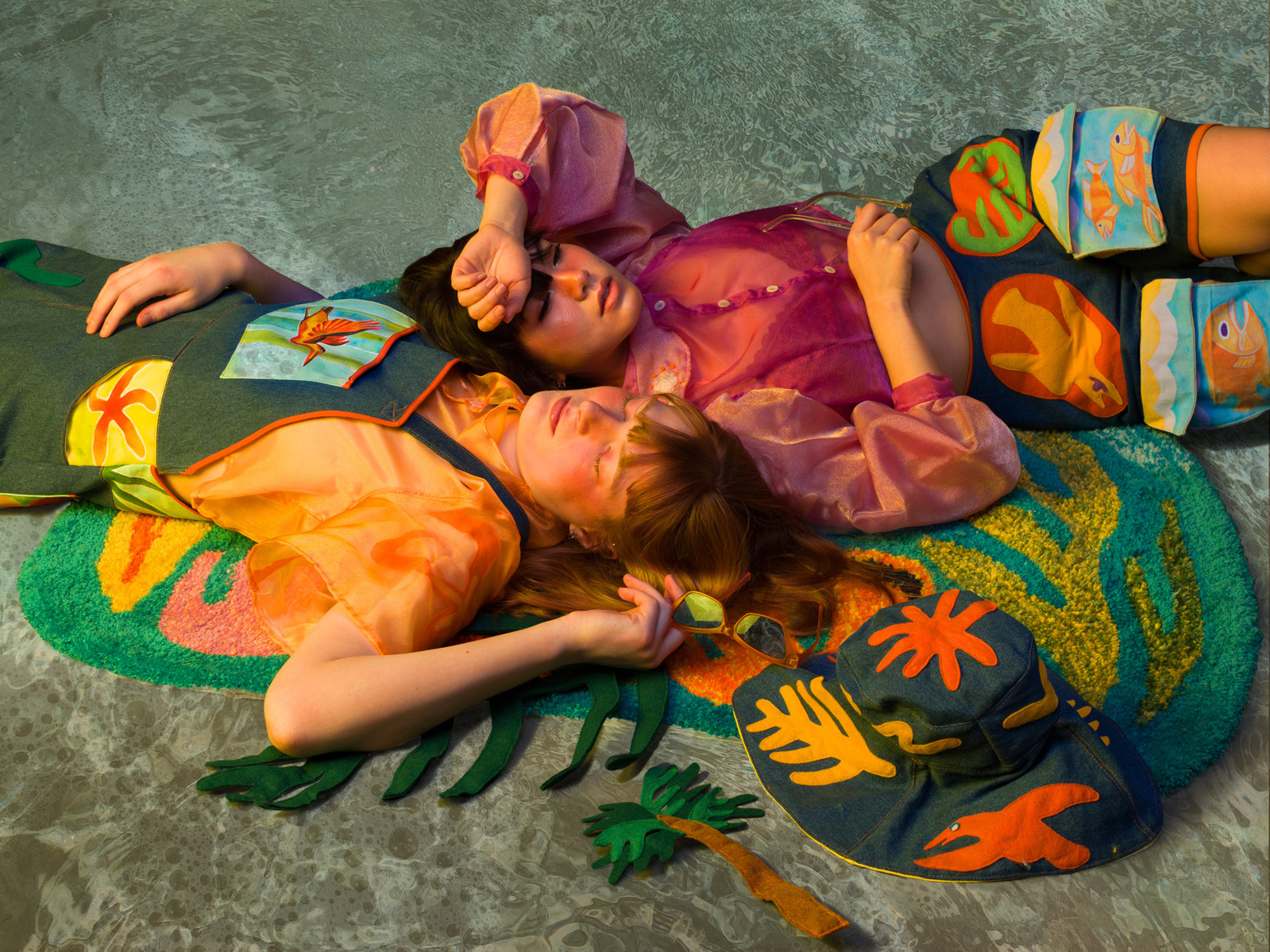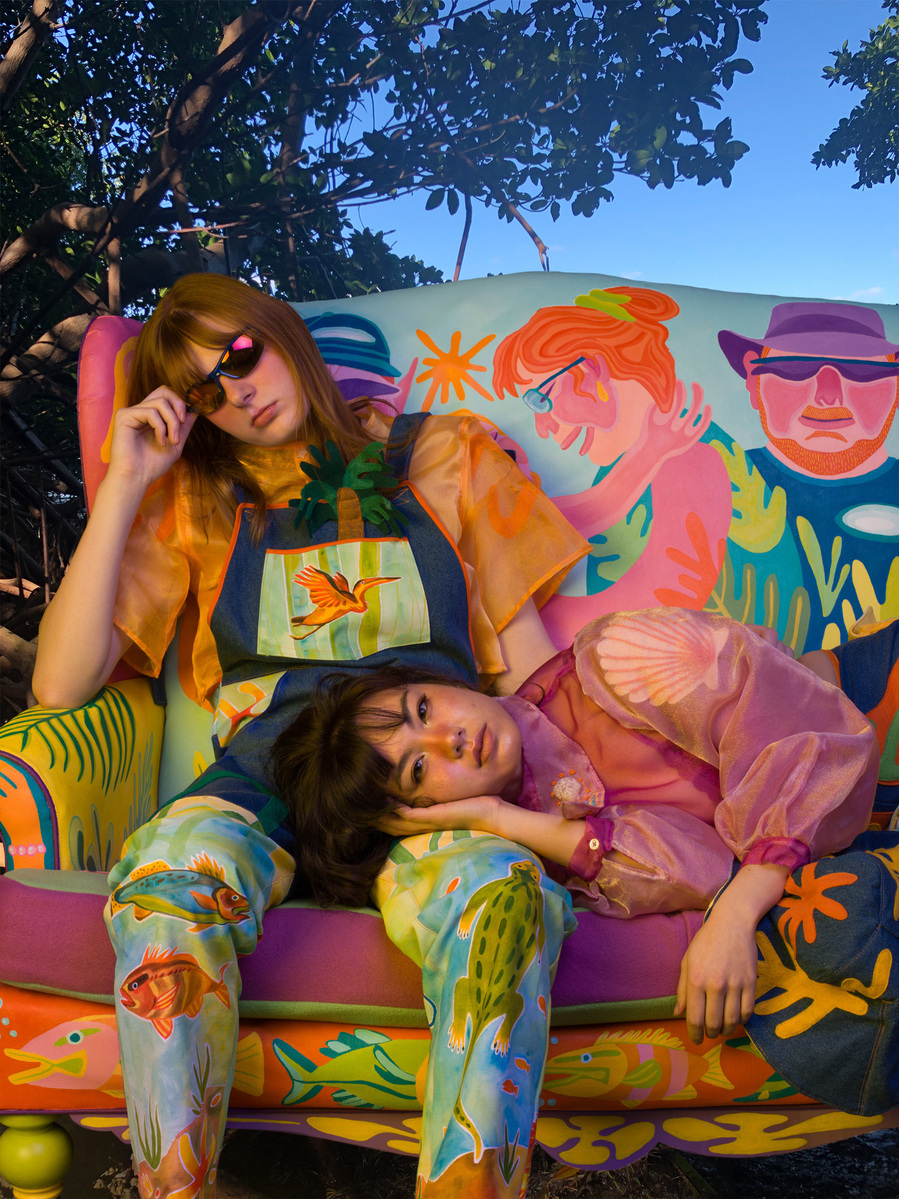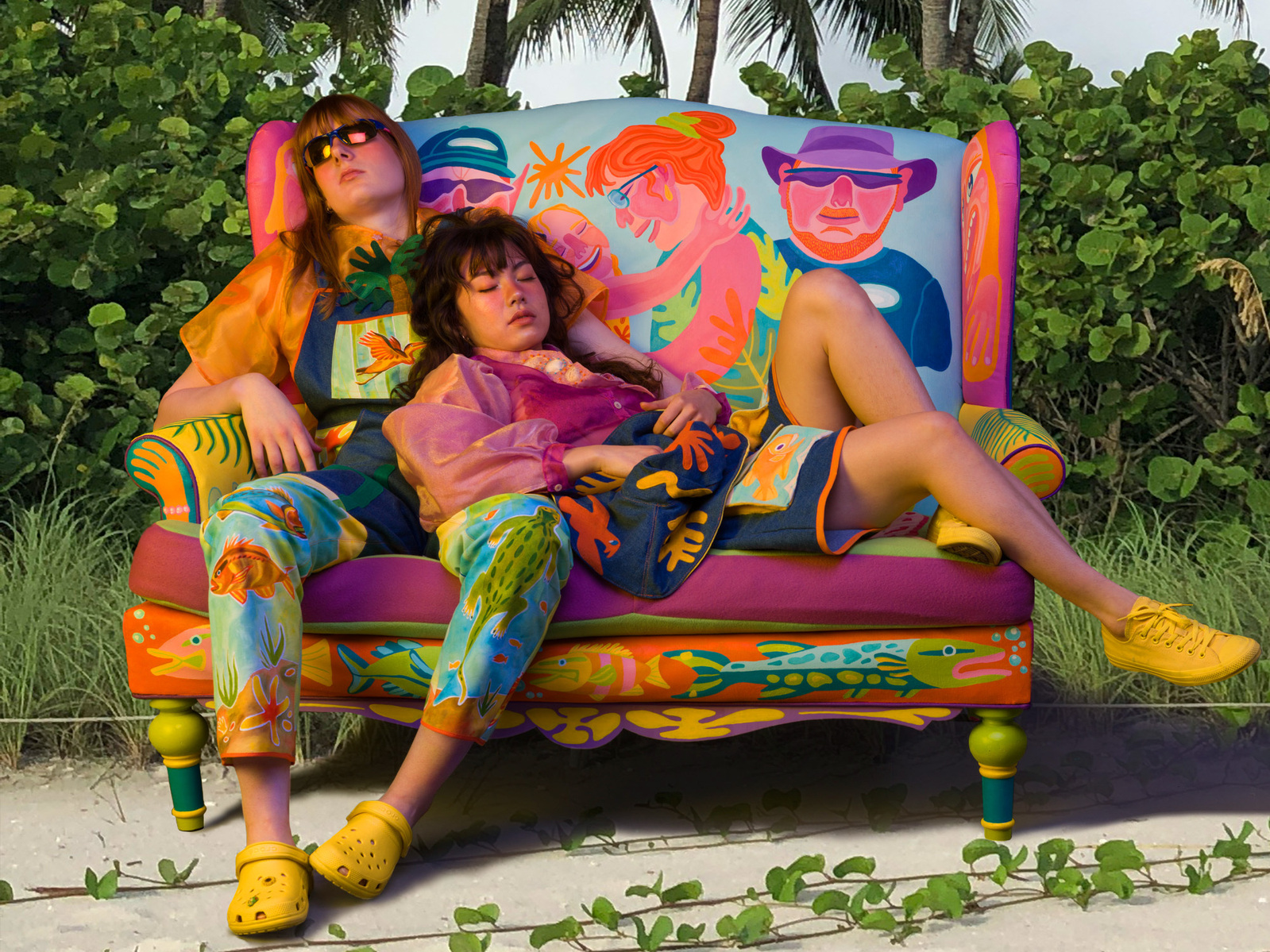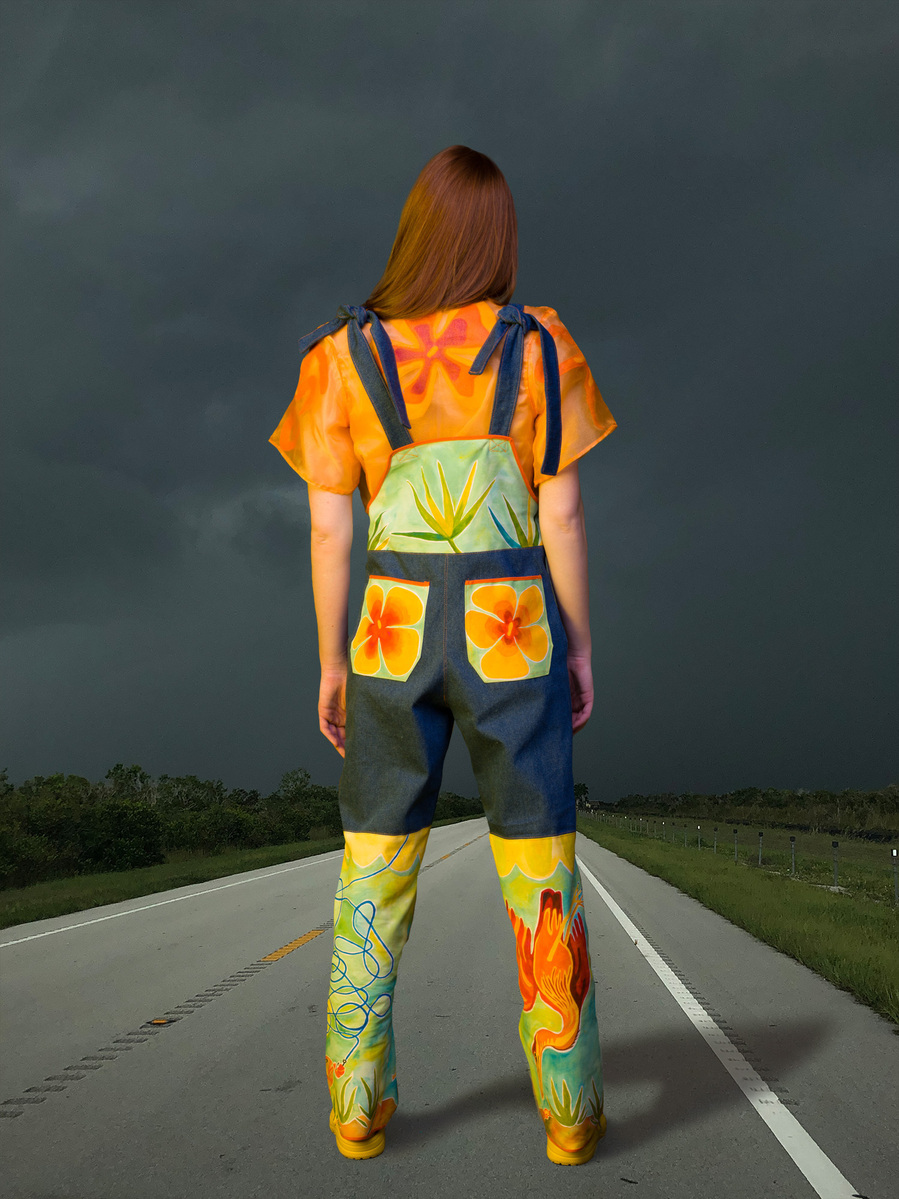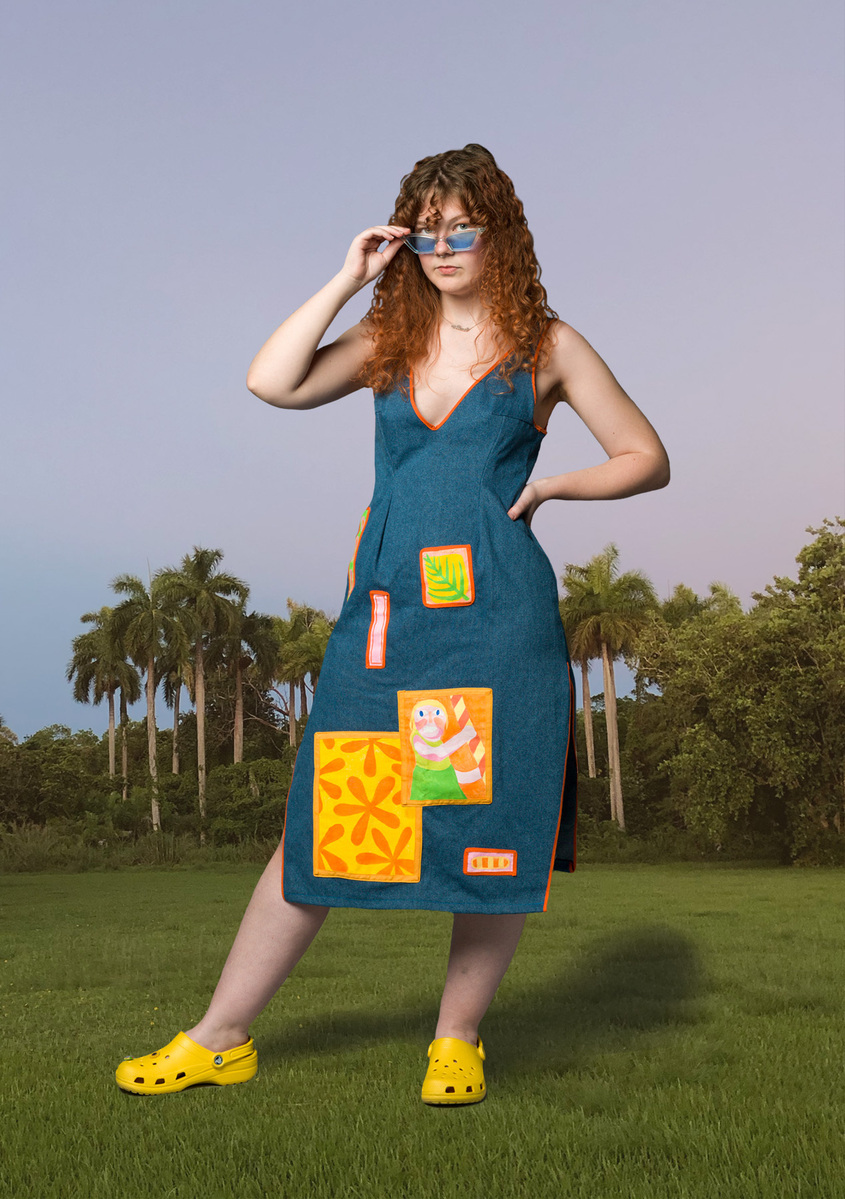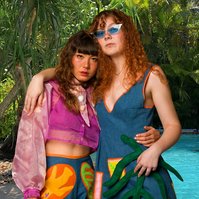 SUNBURN (PART 2)
The documentation of the second half of this collection came about through a personal response to adaptation, locality, and limitation. Due to the rise of the COVID-19 epidemic during my senior year at college, I had to travel from Baltimore back home to Miami. Naturally, the models and furniture from this collection could not be brought back with me, so the documentation shifted into dreamlike family portraits. My mother and sister modeled garments in front of a green screen which depicted various places which were physically inaccessible due to the national quarantine. Transporting work about family and home back to my family in Miami felt like an emotionally fitting way to tie this collection together.
Though the physical fashion show that the Multimedia Event hosts annually could not take place this year, a digital translation of the show can be found here, featuring my work along with that of many talented classmates!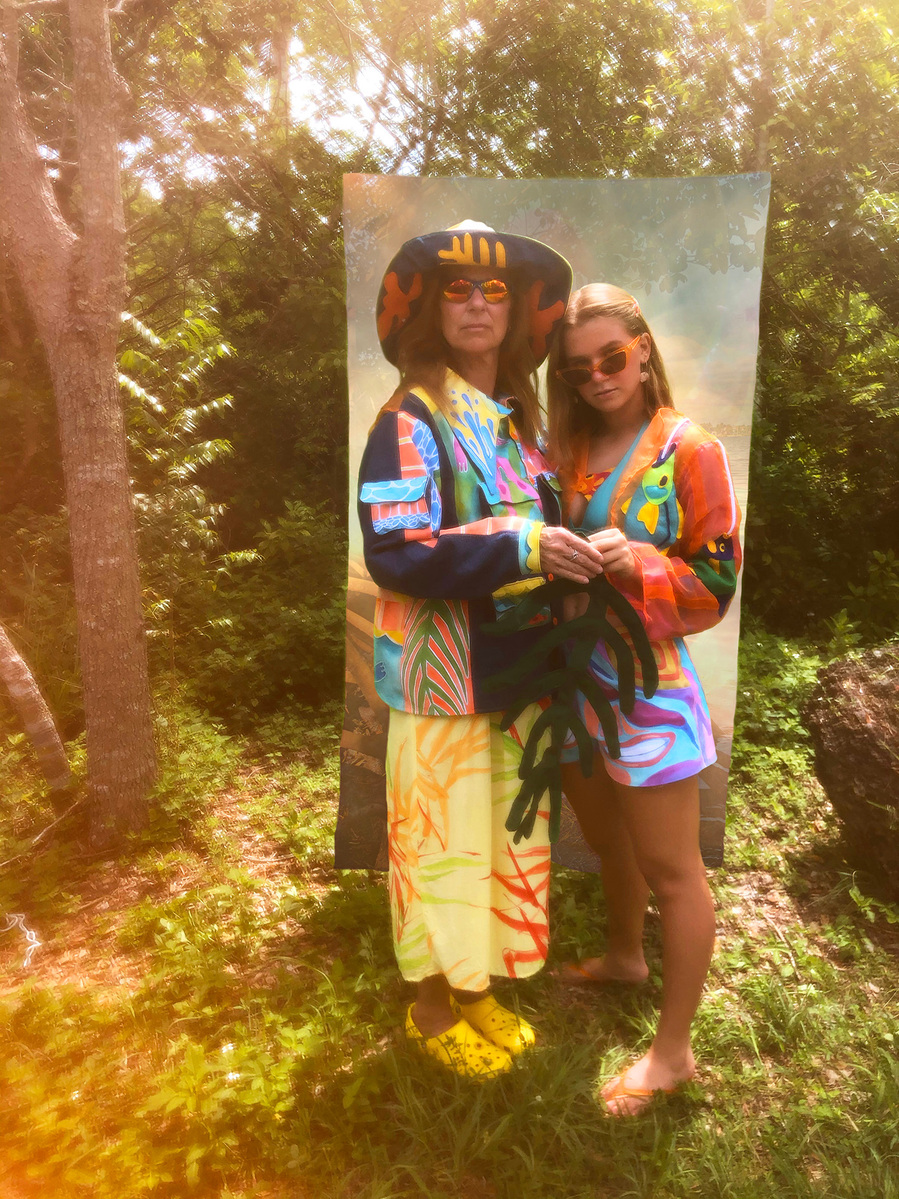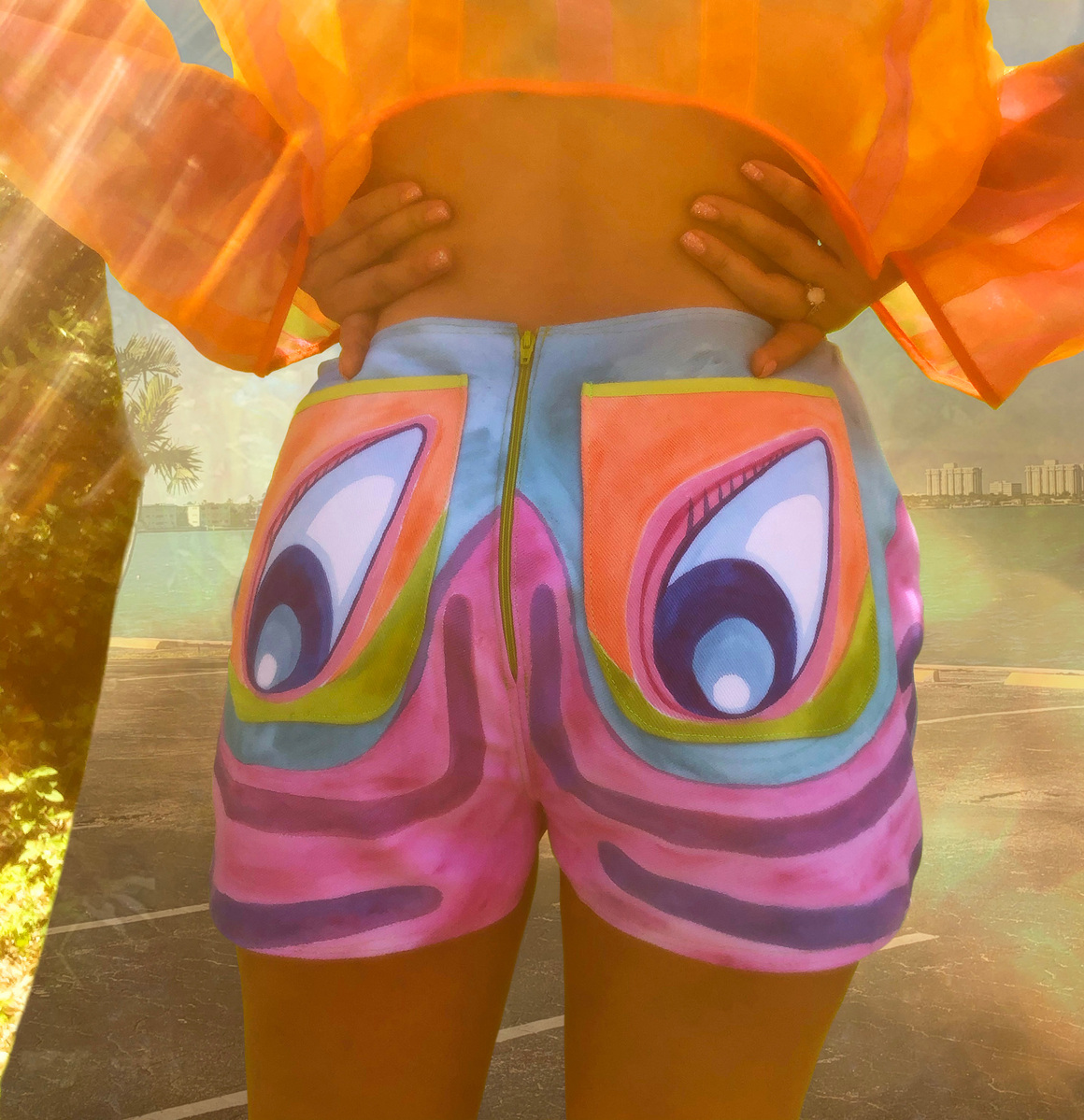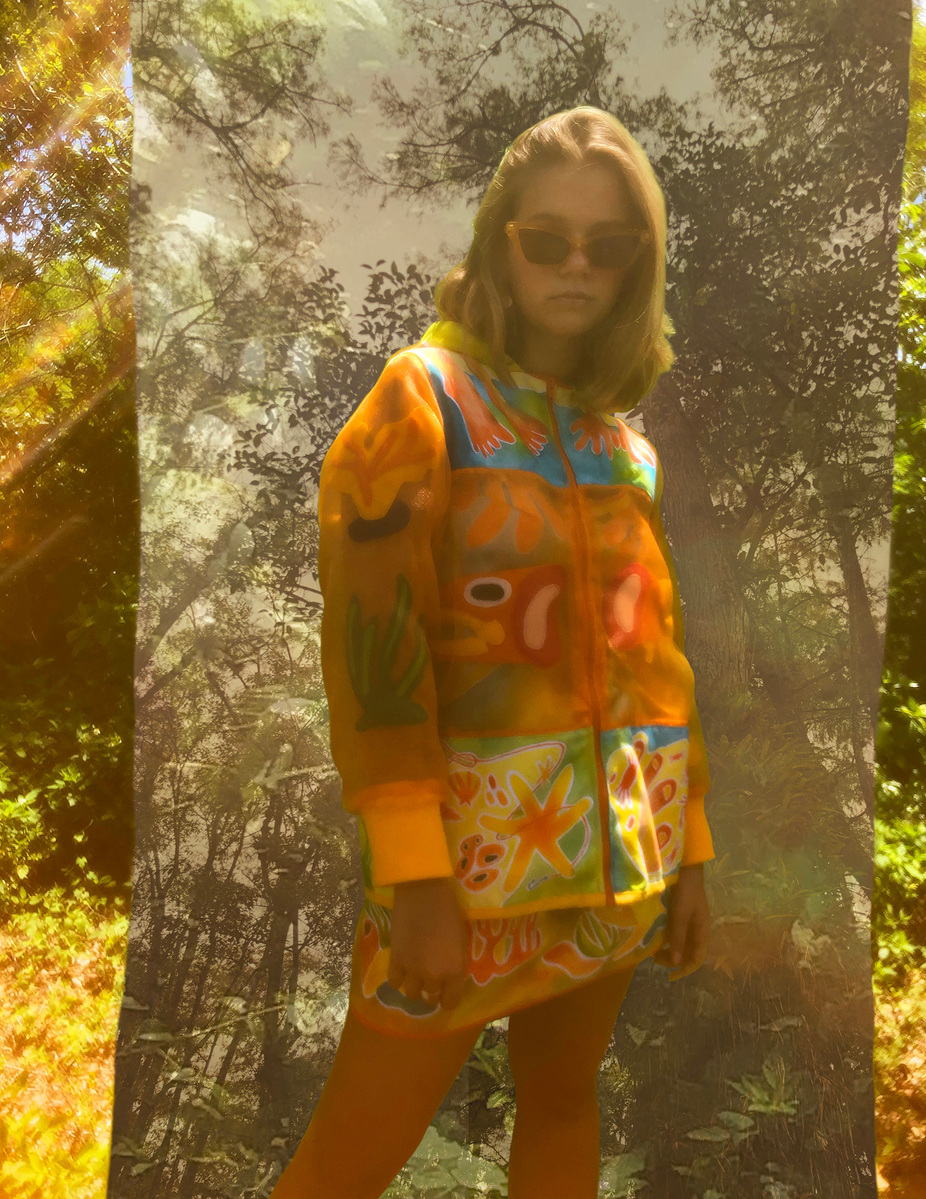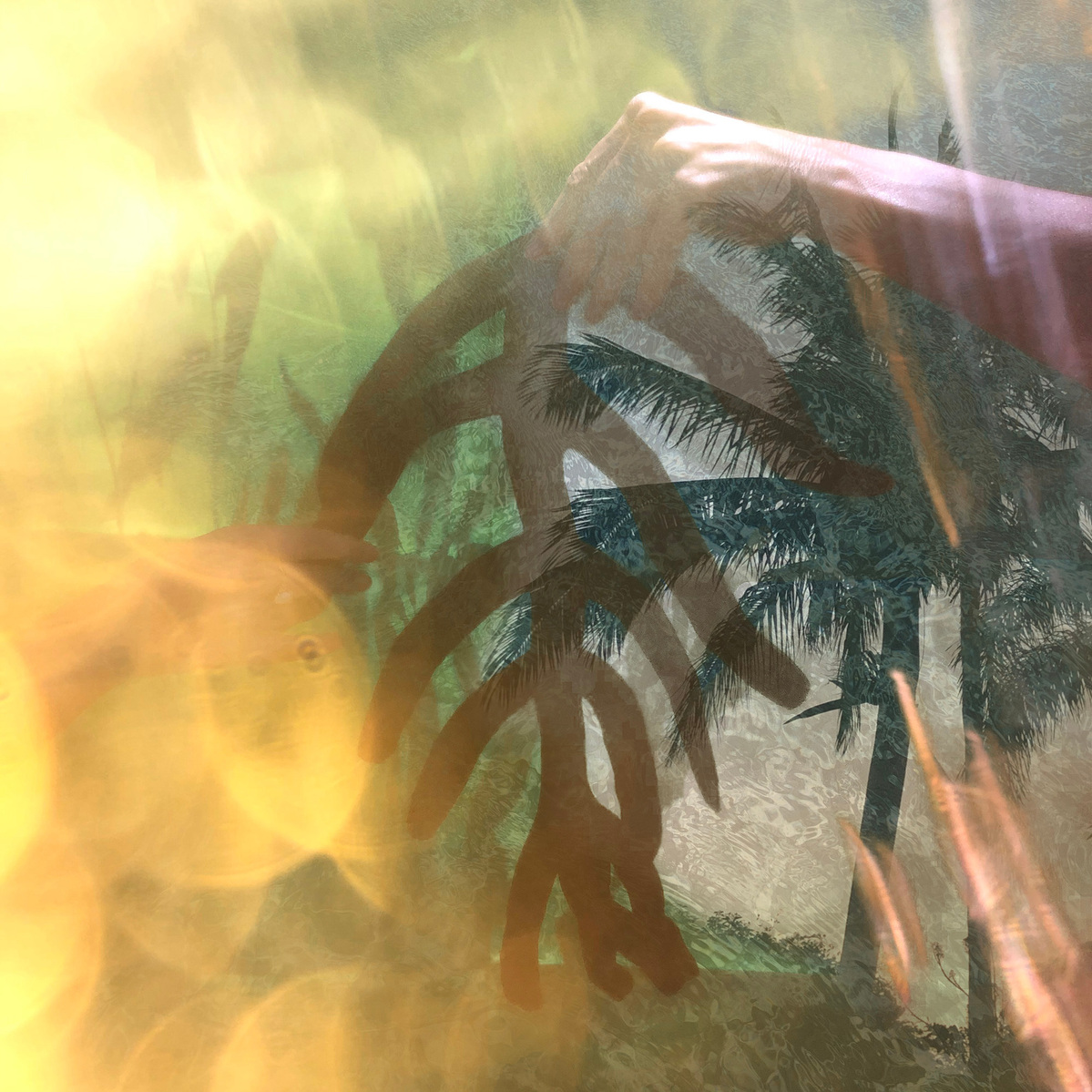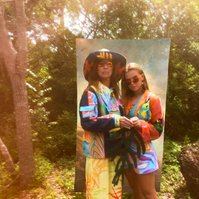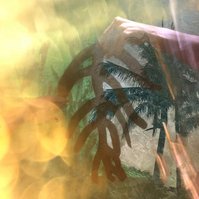 NICE TIME
NICE TIME investigates the sincerity of childhood memories and developmental obsessions contemporarily. Our models' childhood nostalgia and identity were deeply considered throughout the creation of each look. The inclusion of their own stories increases the connection between the model and the garments they wear. By incorporating toys and playful icons into the designs, we hope to communicate a narrative between past and present versions of ourselves. The inclusion of past identities commemorate the awkward intimacy of growing up and the anticipation of what's to come. NICE TIME preserves the authenticity of comfort, growth, and sentimentality that represents all ages and stories alike.
NICE TIME is a collection created in collaboration with Kayleigh Efird. Photo Credits to Emma Cheshire.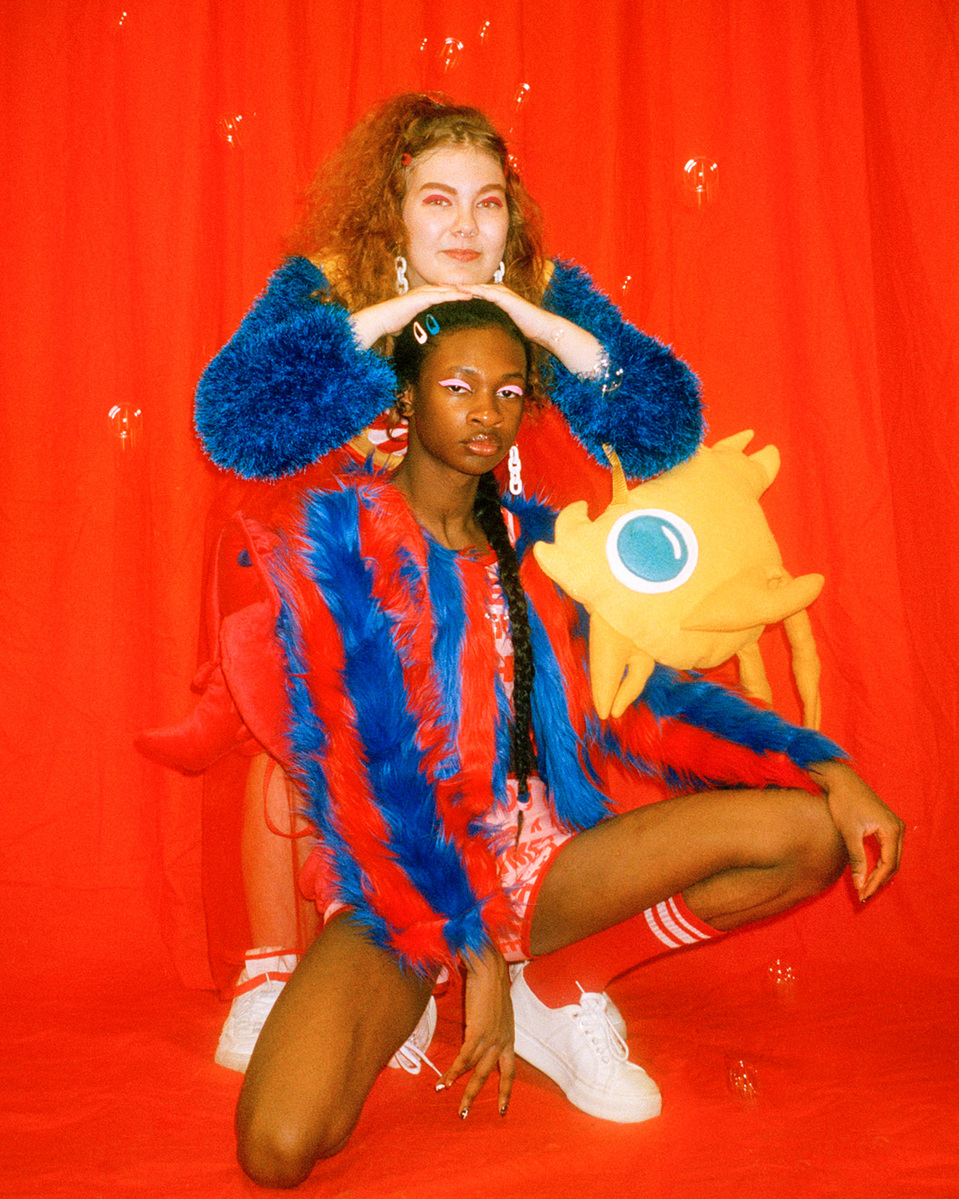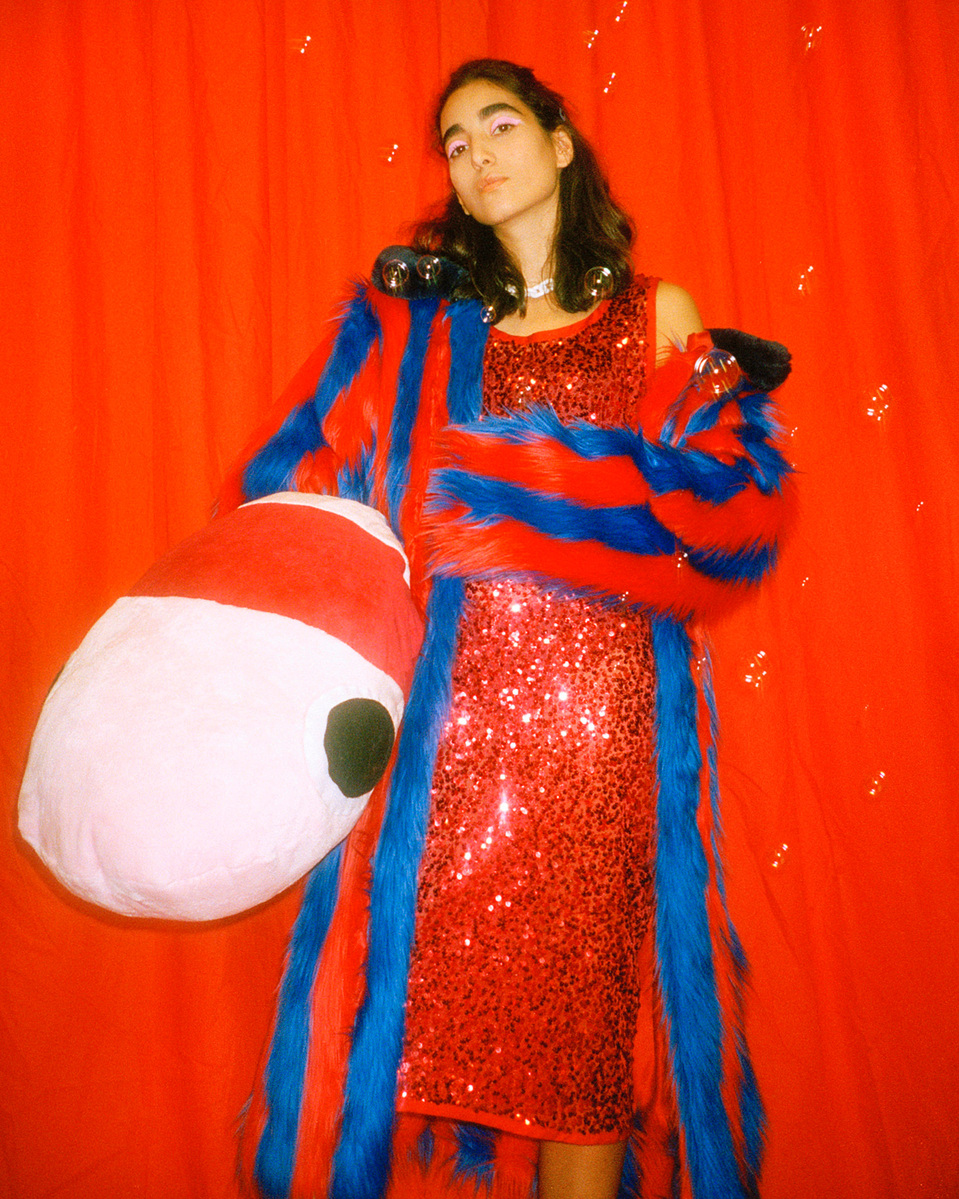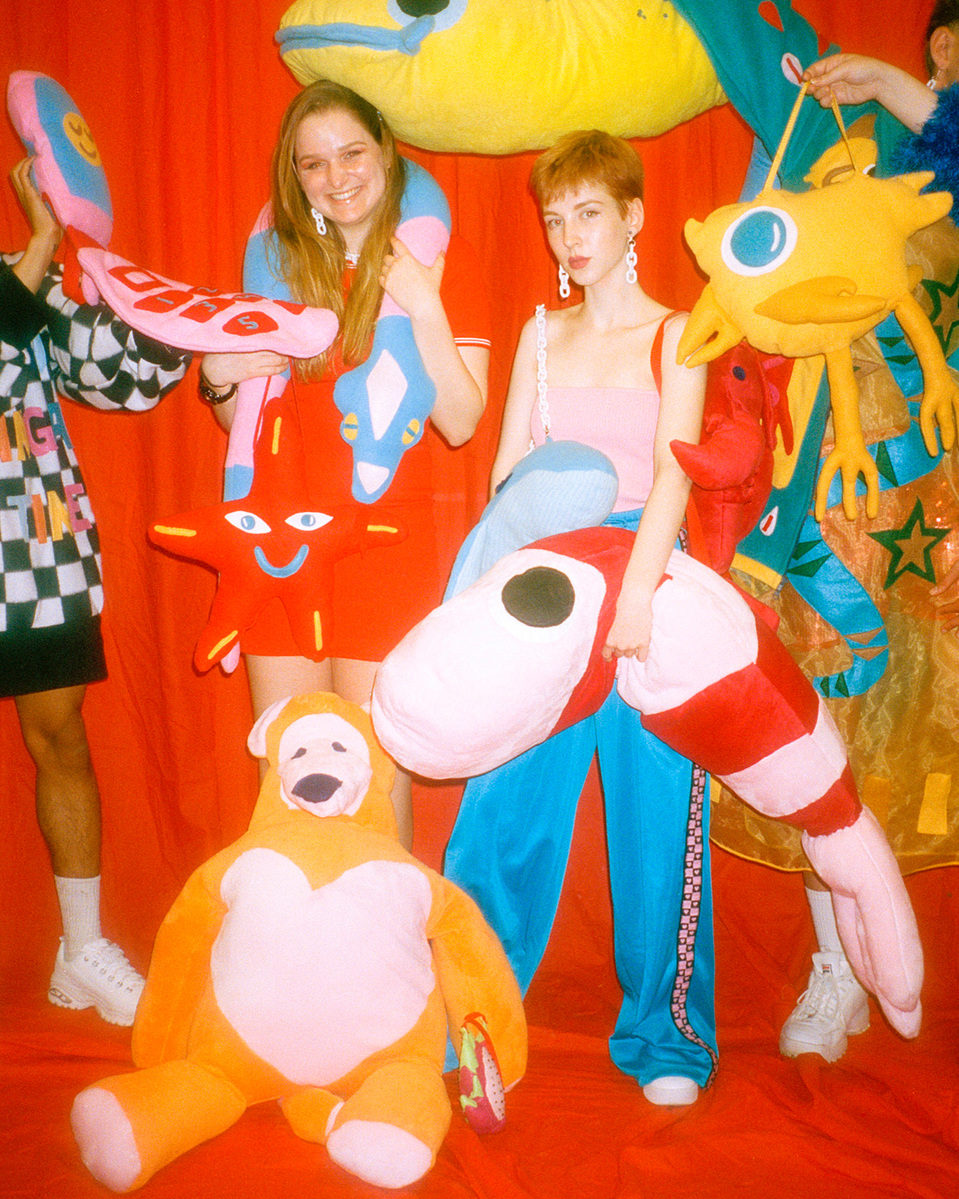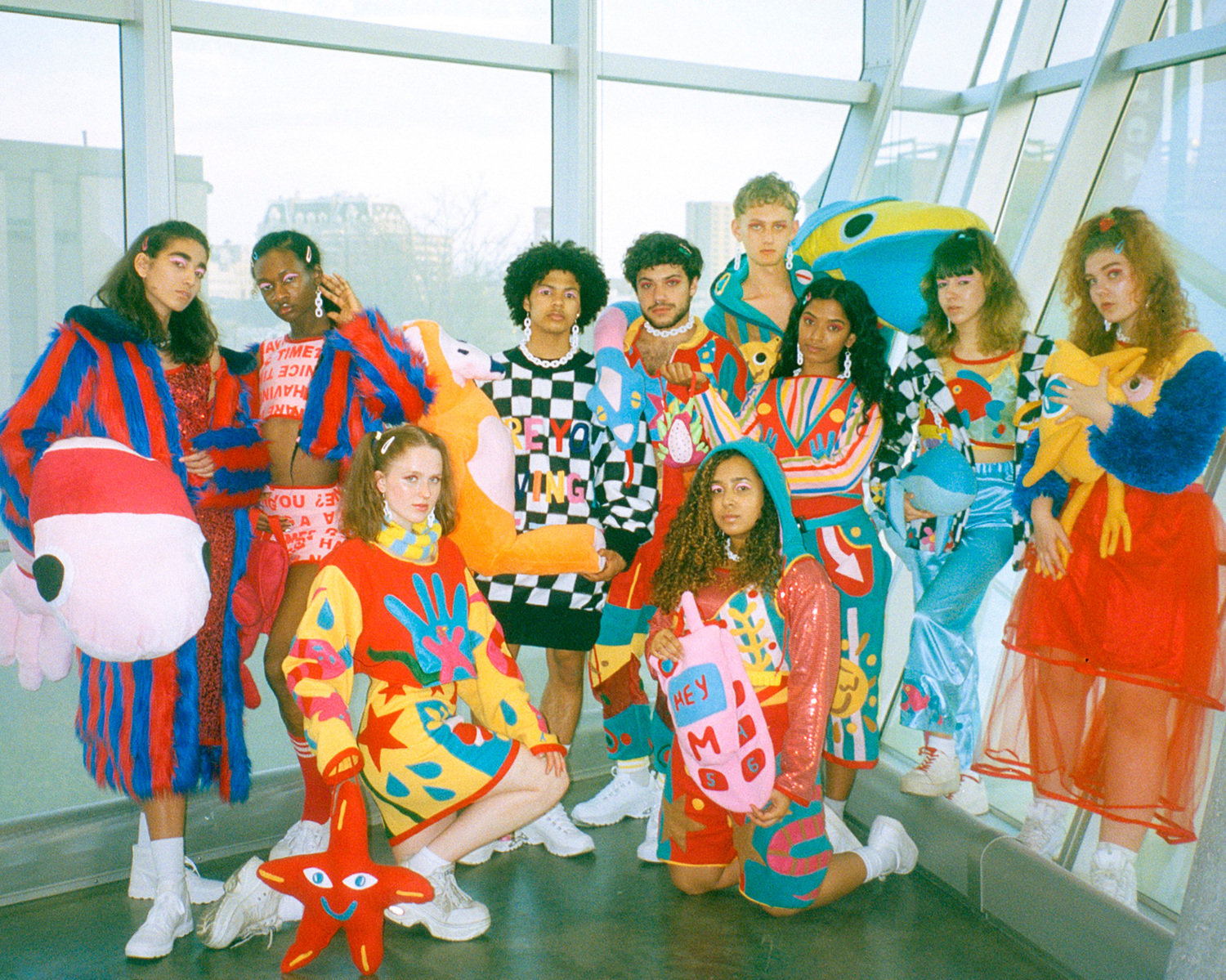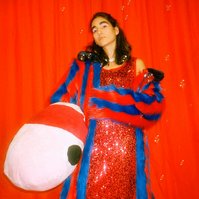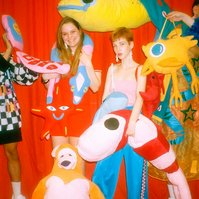 APRICITY
Apricity defined is the warmth of the sun in winter. This sensation encompasses personal life experiences of its' designers, as they have each matured in a tropical environment and typically associate bright colors, light, and plant forms with nostalgia for their home in Miami. Its perpetual state of summer and vibrant natural life influences the diverse culture surrounding it. This collection includes a variety of symbols of nature, such as a blend of plants, illustrations, body parts, textures, and various prints. In order to demonstrate the impact that skin color has on the way we view each other, the prominent features of the body, such as the face and hands, are covered by mesh and sequins. The androgynous silhouettes of our designs disguise the gender of the wearer to emphasize the importance of the clothing instead of the wearer's physical features. Apricity seeks to engulf the viewer in the memories depicted throughout the collection.
Apricity is a collection created in collaboration with fellow Miami artist and designer Diana Eusebio.
ZEITGEIST
Zeitgeist is an exploration of personal characters, shapes, and colors that repeat throughout my work. The combination of sleek, classic silhouettes and playful illustrations showcase doodles as an elevated form of wearable art. Each model wears lasercut jewelry and stuffed plush purses in which shapes and characters interact in the third dimension.